Los Angeles
Volunteer Sign Up
Before you volunteer for one of our events, you need to sign and submit our online WAIVER. You can then select an event from the calendar below and click on the SignUp button to register.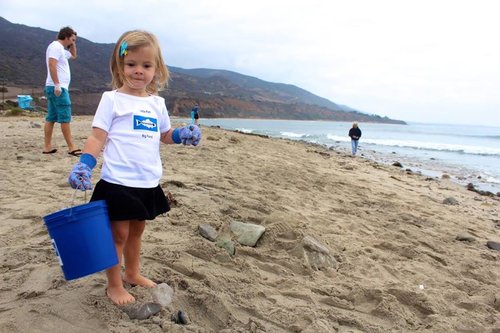 Heal the bay
beach cleanup
On the third Saturday of every month from 10AM to 12 PM parents and children ages 5+ meet at various beaches around LA County for a "Nothin But Sand Beach Cleanup"
On the last Sunday of every month, families with children ages 7+ prepare and fill 170 boxes with food and supplies then hand deliver the boxes to local families who rely on these goods.
Located a short drive from West Los Angeles, Santa Monica, Pacific Palisades and Beverly Hills
Contact:
Michael Schwartz
michael@oneononeoutreach.org

(310) 890-4749
Most Saturdays from 8 AM - 12 PM, families with children ages 14+ are needed to help sort, inspect, and repackage donated food items from local food drives as well as assemble food packages for over 26,000 low income seniors, women with infants, and children in Los Angeles County. The food packages consist of food items like canned fruit, canned vegetables, rice, cereal and other non-perishable food items. Locations vary depending on event, but are either at 6055 E. Randolph Street, Commerce, CA 90040 OR 1734 E. 41st Street, Los Angeles, CA 90058
LA Regional Food Bank is separate from Families Give Back. Please join our mailing for news and events